September 28, 2016
15 Email Call to Action Best Practices
Create Successful Call to Actions
What should you take into account when creating/designing/placing your call to action? Discover the anatomy behind a perfect call to action.
You send out newsletters because you want your subscriber to take a specific action (e.g. make a purchase). Therefore, you want to make sure that you insert a very specific call to action (CTA) to get the most of it.
Email CTAs are more important than social media campaigns
Crafting a good newsletter might take some time.
You might think: Why should I do it if I can pull a social media campaign?
Here's the deal:
According to
McKinsey,
email is 40 times more effective at acquiring new customers than Facebook or Twitter.
Monetate
claims that 4.24% of visitors from email marketing buy something as compared to 0.59% visitors from social media.
The numbers don't lie. So how should you go about creating the perfect CTA?

1.Share valuable content on a regular basis
Be it on blog or a via podcast.
You might think: How is that even related to newsletters?
The better relationship you have with your audience, the higher chances that your subscribers will respond to your call to action.
Here are some value bombs that Amy Porterfield shares in her podcast episode on consistent content creation.
"You can spend less money on Facebook ads. Meaning you're keeping more money in your pocket. The reason is that your content strategy is going to attract a bigger audience which, in turn, if you do it right, will help you grow your email list. When you have people on your email list, you don't have to attract them from Facebook ads. You've already got them and communicate with them via email and get them buy your stuff that way."
a) You will keep more money
"Your content strategy is going to attract a bigger audience, which will help you grow your email list. When you have people on your email list, you don't have to attract them via Facebook ads. You've already got them and communicate with them via email and get them buy your stuff that way."
b) You will earn more money
"I do equate my podcast episodes with making more money in my business. I've noticed throughout this year and even last year that when we launch, we definitely spend a lot of money on Facebook ads and do a lot of webinars, but I've noticed that it's easier for me to convert."
How come? It's because…
c) Selling will be easy
"I believe that it's easier to convert during my webinars and during my email marketing, because this audience I've attracted has gone on a journey with me for a while now. So I'm not convincing people every minute… I've already got their trust. I'm just putting an opportunity in front of them and they get to decide. I never feel like I'm selling really hard. Ever."
Don't have a blog yet? Don't despair. Here's what you need to consider when crafting a newsletter with a great call to action:
2.Active Language

Use active language in your CTA.
While still many marketers are happy resorting to passive language ("click here"), there's a low chance that a subscriber will find it compelling.
Sure, the call to action is very clear, but it doesn't promise to offer any value.
Incentivize your language and show why should your customer go for your offer. You might also want to create a sense of urgency so that the subscriber wouldn't hesitate.
Here are some examples of call to actions in active language:
3. Social Proof
Testimonials work wonders.
Why not combine a quote from a loyal customer with a call to action? It's definitely eye-catching and it's a relatively rarely used option.
4. Responsivity
You'll want your blog to have conversion centered design.
That means that you want your call to action to stand out.
You might have the most beautiful design for call to actions, but if they aren't responsive, they won't cut it.
Here's the deal:
You have to admit it: sending out non-responsive newsletters is a missed opportunity.
While other newsletter provides charge for this must-have feature, Newsletter2Go offers it for free.
5. Personalize your call to action

Trust me: personalization works wonders.
Where's the proof?
Here are some powerful stats:
Personalized email messages improve click-through rates by
an average of 14%
and conversions by 10%.
Beat your competition to it.
You might think: But wait, personalization takes a lot of time.
No, it doesn't.
A good newsletter software makes email personalization a breeze.
With Newsletter2Go, you can personalize your newsletters however you want by introducing various identifying traits (gender, location, age, job title…) Your imagination is the limit.
Personalized greetings can range from the mild to the wild, from simple differentiations between men and women to more complex modifications based on purchase history or browsing activity.
And purchase history matters.
81% of online shoppers
who receive emails based on their shopping habits were at least somewhat likely to
make a purchase after seeing a targeted email
.
6. Visibility

It sounds like an obvious one, but you'd be surprised how many people do it wrong.
Make sure that you contrast it with the surrounding content.
Applying a contrasting color to your CTA will increase its visibility. If you don't want to use a vibrant color, make sure you apply contrast to surrounding images or text.
Place them in easy-to-find spots that follow organically from the flow of the webpage.
7. Clickability
A clickable call to action is a must have.
Don't forget that your subscribers should be able to see that they can click on your CTA and be redirected to a website.
8. Size
How big should your call to actions be? They should be visible enough to see from a distance, but not large. You don't want to detract attention from the main newsletter content.
9. Buttons
Include a button or not to include it, is the question.
Including a call to action button instead of a text link can increase conversion rates by as much as 28%.
You might be tempted to up your newsletter game and make use an image.
Please bear in mind that more than 50% block images in their emails.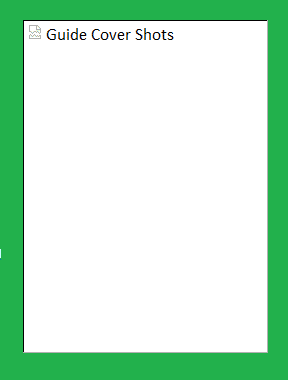 10. Less is more
Don't overwhelm your subscriber with too many images, columns, logos and long text. You don't want to distract your customer.
Therefore, make sure that the call to action is visible.
If you send out a highly visual newsletter, make sure you surround it with whitespace to enhance content visibility. The more content is out there, the more whitespace it needs.
11. Don't put too many CTAs

People's attention spans are short.
Don't water your newsletter down with too many call to actions.
It's best to go for one, powerful call to action that will incentivize people to click.
Obviously you can go for more, but don't overdo it.
12. Always include text
No matter how beautiful your email template and images might be; it still needs to include text. Content-free emails will automatically be treated as spam. That's the last thing you want to do: spend minutes on your newsletter and then learn that it landed in the spam folder. While you obviously aren't a spammer, you might make one of these mistakes that will trigger a spam filter. Excluding written content is one of them.
That doesn't mean that you need to spend hours on content creation. Newsletter2Go's 1 click content transfer feature works wonders and is one click away.
13. Test out your CTA

Never rest on your laurels.
Even if you're starting to get great conversion rates, you can always improve your stats.
Remember to test out your call to actions. All you need to do is to conduct multivariate A/B testing regularly.
With A/B testing you can:
Test subject, sender name and content
Up to 3 variants of each trait can be tested
Complete newsletter versions can be tested against one another
Automatically send the best-performing variant
68% of Americans say they decide whether to open an email or not on the 'From' name.
Here's what it means to you:
If you're sending out newsletters on a regular basis, your customers will remember who's sending out the emails and they're likely to open them, because they know who you are.
However, if you email your customers out of the blue, some of them might have forgotten you. What is worse, some of you might report your email as spam.
You don't want this to happen.
Once you're classified as a spammer, there might be no way of going back.
Moreover,
53% of marketers claim that ongoing, personalized communication with existing customers translates into moderate to significant revenue impact.
It's worth a shot, isn't it?
Automated newsletters will grow your business.
Learn more about automated newsletters and about lifecycle campaigns.
Marketers have observed a 760% increase in revenue after implementing segmented campaigns.
14. Track

Usually competition brings out the best in people.
How can you assess your marketing performance if you don't know if your game is on par with other marketing professionals in your industry?
Learn if your email marketing campaigns match the industry standards in 2016.
15. Send beautiful newsletters…
…people love to read.
Want to send out beautiful newsletters that you can create in no time? If you'd like to send out professionally-looking and graphically-compelling newsletters like those below, register for free with Newsletter2Go in no time.