March 16, 2016
Last-Minute Tips for an Easter Email Campaign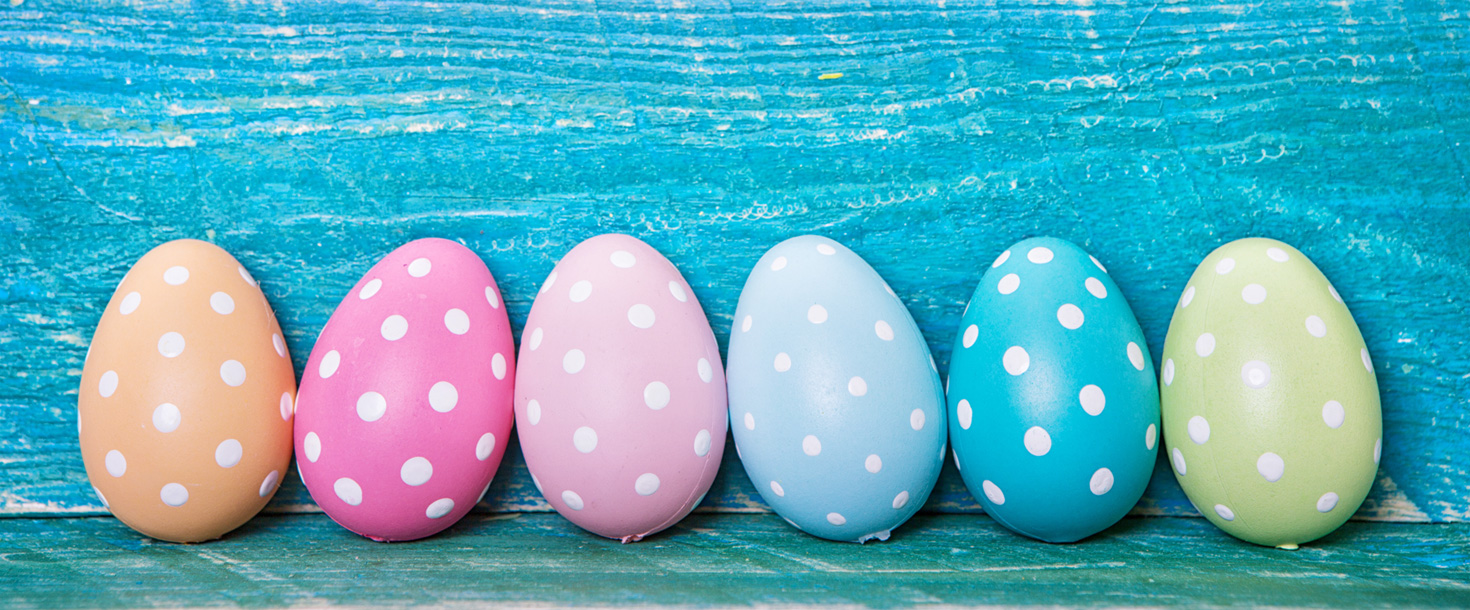 Easter weekend is coming. The long weekend from Good Friday to Easter Monday can be more than a relaxing and restful time with family. It offers the e-commerce industry an excellent opportunity to create an Easter email campaign.
It's time to roll up your sleeves, open your email marketing software program, and get started!
Why Send an Easter Newsletter?
There's probably not enough time between now and Easter to plan and launch an elaborate email campaign. Instead, we'll give you a few last-minute tips that are quick and easy to put together and implement.
Email is the most effective, efficient, and cheap marketing communication tool. It won't be a problem to put together an effective email campaign even if you only have a few days before Easter.
There are plenty of good reasons to send out an Easter newsletter. You can greet your customers with a Happy Easter newsletter, both to bring their attention to your company and foster the customer relationship.
The Easter holiday also offers you a great opportunity to surprise your customers with an Easter gift as thanks for their loyalty. You can send discounts, special offers, or an Easter-themed coupon code. These small gestures can go a long way towards strengthening your customers' loyalty to you and your brand.
A spontaneous Easter newsletter can easily boost sales, and it's well worth it to take some time start designing and creating your next newsletter. This is especially true for certain branches that have lots of contact with customers around the holiday. In these cases, an Easter-themed newsletter campaign is a must:
Restaurants: For early birds who have still not chosen the place to enjoy their Easter brunch. Do you have a special Easter menu? Then you should tell your newsletter subscribers about it!
Hotels: Easter trips are often made spontaneously or with just a week or two of planning. Send out special holiday deals that include relevant trip destinations in the area.
Travel Agency: Propose ideas for places where your customers could spend the extended Easter weekend.
Candy Sellers: Easter is the time to hide eggs and give away chocolate rabbits. Collect your best offers and create a lovely newsletter!
Toys: We aren't the only ones who got very excited as children when Easter came each year. The holiday is ideal for toy producers to introduce new toys.
It's Not Too Late for Easter Email Marketing!
Easter is a great time to surprise your clients with an Easter gift and thank them for heir loyalty. What should you keep in mind when creating your Easter newsletter campaign?
Newsletter2Go provides you with Easter-themed newsletter templates. Use them to send your contacts Easter greetings and get them in a holiday mood.
From a graphics point of view, Easter gives you lots of flexibility. You can be playful and use motifs like rabbits, chicks, Easter baskets, and colourful eggs, or you could be a bit more serious and use religious themes.
Make sure that you let your contacts know in the subject line that you're sending an Easter-themed newsletter.
Choosing the right subject line for your email campaign is hard. Subject lines with an Easter theme could look like this:
"The Easter Bunny Says Hello, Ms. XYZ"
"20% Easter Discount on Your Next Purchase"
"Our Special Offers – Just for Easter"
"Fantastic Gift Ideas for Easter"
"Our Easter Gift for Your Loyalty"
In general, you should use vivid language that brings images of Easter to your customers' minds.
Use Fresh Newsletter Ideas to Usher in Spring
The Easter holiday is also a time for spring awakening. Your Easter campaign can also involve themes related to the changing seasons. The official start of spring falls just before Easter this year, on March 21.
Your customers – and probably you – are looking forward to warmer weather, colourful flowers and a general reawakening. In other words, they'll be open to your ideas.
What kinds of ideas? Well, here are a few to get you started:
Fashion and Shoes: Present your new spring collection. Many customers would like a festive outfit for Easter Sunday. You could put together a selection of matching products.
Cosmetics: Present new trends for spring.
Flowers: With the first rays of sun, people are going to want flowers. Florists, flower delivery services, etc. should take this chance to introduce new offers.
Household Products: For spring cleaning, many customers buy new household products.
Furniture Dealers: Use a newsletter to show your customers how to decorate their homes for Easter and make their homes ready for spring.
The layout of your newsletter should be friendly, welcoming, and attractive. A colourful, spring-like touch fits the bill. Floral motifs can really help, as long as the logos and graphics aren't too different from your company's logo(s).
The Right Time to Send Your Easter Newsletter
Now you're ready to send your newsletter, but when you're crunched for time, what should you do? Last-minute Easter newsletters should be sent in the two weeks leading up to the holidays. Good Friday and Easter Monday are often included in vacation planning. Newsletters sent on those days might be too late; people will be out of town.
Don't worry if you haven't prepared any large-scale Easter campaigns, because a last-minute Easter mailing can be effective and worthwhile. If you're a little late, you should remember that many of your customers are also spontaneous!
Easter and the upcoming spring season are the perfect opportunity to send your newsletter contacts a "Happy Easter" message. If you're really out of ideas, you can even consider leaving any commercial or promotional activity out of the email campaign, and instead use a simple and nice holiday message! You can find more advice on creating an Easter newsletter in our article, How to Make Your Easter Newsletter a Success.
The best way to get started with your Easter email campaign? Try the free professional email marketing software from Newsletter2Go!